Welcome to St Chad's RC

Primary School

Visit our class pages to see what we have been up to.

Request for Copies

If you would like any paper copies of any school information (such as letters) then please do not hesitate to contact us!

Parent Support Information

Headteacher: Mr J. Travis

Deputy Headteacher: Mrs C. Watson

Assistant Headteacher: Mrs M. Foster

If you are concerned or worried about your child please contact school.

Our SENCO is Mrs M. Foster

Our Inclusion Manager is Mrs Y. Kinsey

Please contact Mrs C. McGinty, our Attendance Officer, with regard to any issues about your child's attendance or punctuality.
We have had a letter from the Department for Education, praising us for our fantastic Year 1 phonic results; which were 97%! This puts us in the top 5% of all schools in the country for phonics. Well done everyone!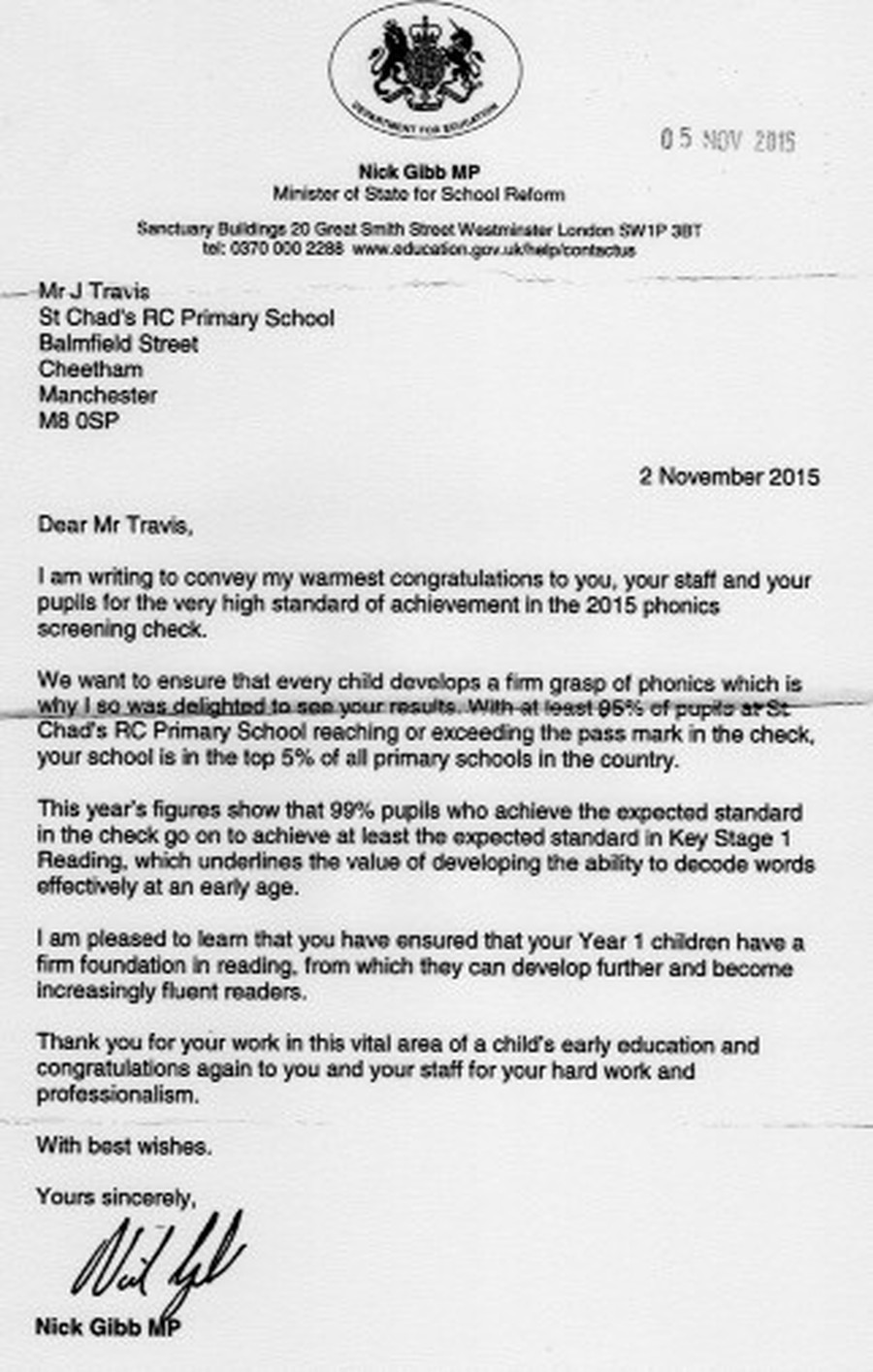 Pupil Voice responses "Sometimes I get things wrong and do an action point." Favour "When I get hurt my friends help me. " Alex "Happy at school, because I have so much fun." Bolanle "Because Miss is giving me targets I'm getting better." Hasim "Marking helps me understand what to improve on." Caitlin "